FAQ
on Civil Registration
The

NSO

is mandated by law to keep and preserve the

birth,

marriage

and

death

certificates of a Filipino citizen. These certificates are the bases for establishing the legal status of each and every Filipino. These pages are intended to give the public a general picture of the Civil Registration procedures in the Philippines.
What you Need to know about:
(

A

pplying for correction of entries in your Birth Certificate and Marriage Contract)
(An Act Allowing Illegitimate Children to Use the Surname of their Father,
Amending for the Purpose, Article 176 of Executive Order No. 209, Otherwise Known
as the "Family Code of the Philippines)
In

NSO-XI Davao

you can acquire your Birth, Marriage, Cenomar (Certificate of No Marriage) and Death Certificate in SECPA (Security Paper)
Fee's Collected by NSO by Transaction Type:
| | | | |
| --- | --- | --- | --- |
| | | | |
| Birth Certificate / Authentication | | | |
| | | | |
| | | | |
| | | | |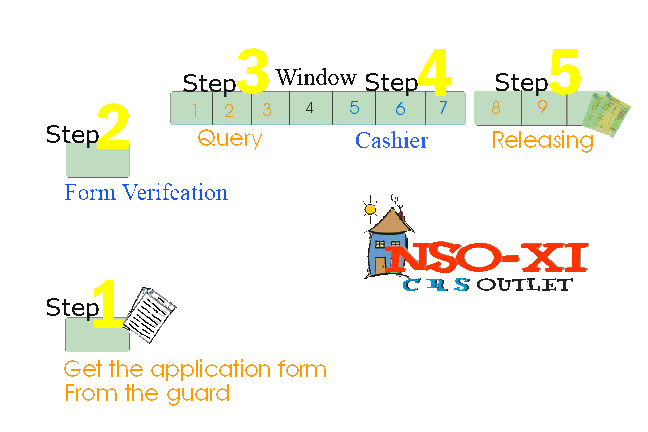 Local Goverment Unit(LGU)
Batch Request Entry System(BREQS)
The BREQS is a scheme where NSO authorizes a partner to receive request for NSO-issued copies and certifications of civil registry documents from the public and issue the documents to its clientele. The actual processing of the request is done by the Serbilis Outlet (also known as the BREQS user). Under the scheme, NSO shall be providing the BREQS User the software, from the templates, updates and procedures necessary in servicing its clientele. The software will enable BREQS user to do off-line encoding of the application details.